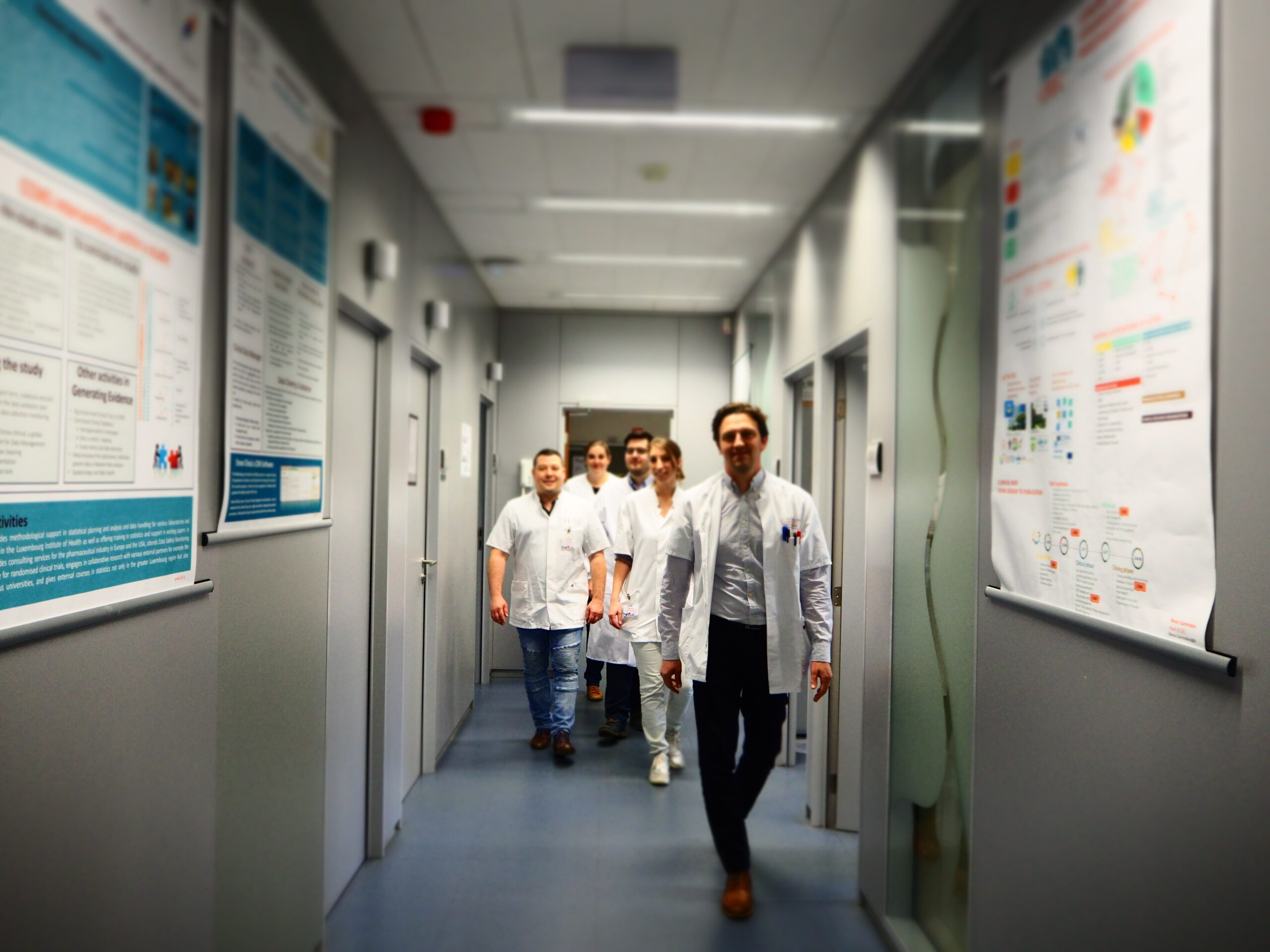 Research dedicated to life
The Luxembourg Institute of Health (LIH) is a public biomedical research organisation focused on precision health and invested in becoming a leading reference in Europe for the translation of scientific excellence into meaningful benefits for patients.
LIH places the patient at the heart of all its activities, driven by a collective obligation towards society to use knowledge and technology arising from research on patient-derived data to have a direct impact on people's health. Its dedicated teams of multidisciplinary researchers strive for excellence, generating relevant knowledge linked to immune related diseases and cancer.
The institute embraces collaborations, disruptive technology and process innovation as unique opportunities to improve the application of diagnostics and therapeutics with the long-term goal of preventing disease.
LIH aims to perform research that transcends the boundaries of classical disease definition. Its translational and transversal research strategy, combined with the increasing appreciation of the role of the immune system in determining disease, has led LIH to focus on two priority areas, with inflammation and immunity as the common thread:
Priority disease areas
Priority research topics
The objective is to understand how distinct diseases are connected by shared immune-related mechanisms and to exploit this understanding towards the development of new diagnostics, innovative therapies and effective tools for personalised medicine, therefore putting the patient at the centre of LIH's activities.
LIH strives for international research leadership, impact and innovation. Its research seeks to produce transformative and lasting solutions to make lives healthier, safer and more resilient by maintaining its excellence in interdisciplinary fundamental and translational research.
our mission
The mission of LIH is to leverage knowledge and technology arising from research on patient derived data, with the aim of having a direct and meaningful impact on people's health.
our vision
The vision of LIH is to become a leading European institute for precision medicine and precision health, transforming research excellence into tangible benefits for patients, with the long-term goal of preventing diseases.
values
Meaning – Respect – Passion – Pioneering
Meaning: Performing relevant and meaningful research based on priority areas, in order to address currently unmet needs, advance precision medicine and have a meaningful impact on patients' health.
Respect: Operating with the utmost respect for our patients, while being a competent, committed and trusted partner for precision health solutions. 
Passion:  Foster passion and creativity and embrace collaborations.
Pioneering: transcending the boundaries of traditional biomedical research and driving innovation through the adoption of disruptive technologies.